About Bushey
For over 25 years, Bushey Seal Coating & Supply has been family owned and operated, serving the needs of residential and commercial clients all over Vermont and northern New England.
Our professional and personal approach, along with our attention to detail has earned us a reputation for unsurpassed quality and results.
QUALITY MATERIALS
We use only the highest quality commercial grade seal coating that not only looks fantastic, but will preserve and protect with long lasting results.
LOOKS GREAT
The real first impression starts with curb side appeal. Whether in the neighborhood or in business, a clean, sharp, and Bushey seal-coated driveway or parking lot will always make a great first impression. Our pricing, service and quality are unmatched in the region!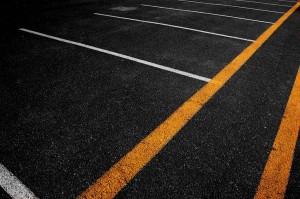 DO THE RIGHT THING
Preserve your investment today and make your property safer, cleaner, more attractive and longer lasting. Contact us today to schedule a FREE Consultation!
Services
Our residential & commercial services are unmatched.
Asphalt sealcoating
Asphalt maintenance programs
Rubberized crack filling
Crack repair
Striping
Driveways & walkways
Biking, jogging, & walking paths
Outdoor tennis & basketball courts
Parking garages
Parking lots
WHAT WE DO
Provide you a free estimate. Onsite visit, measurement and confirm any unique request (special walkways, etc.).
Trim the grass from the edge of the driveway so we can apply sealer right to the edge.
Clean all debris from any cracks.
Thoroughly clean with brooms and blowers to insure the surface is free of debris.
Completely fill all cracks with hot rubber that is under pressure.
Only use professional grade sealer.
Block access to the area to allow the sealcoating to properly dry and cure.
Note: For commercial jobs we layout and paint on the striping.
Wholesale
Bushey Seal Supply is your one stop shop whether you are a commercial/professional seal coating operation or weekend warrior.
We have it all.
We have two distribution centers, Saint Albans and Colchester Vermont, to provide you with only the highest quality and long lasting sealer for any job. Sealer, additives, rubber, brooms, brushes, coveralls, markings, etc. we have what you need to get the job done!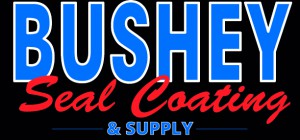 The largest sealer distributer in NY, NH and Vermont, providing sealer to over 50 professionals, we know we have the best product at the best prices. Bushey Supply is here to help you handle those unexpected requests or demands to make deadlines. We are just a phone call away. Contact us or call for pricing!
We know the business and are here to help you be successful!
Partners